Afternoon Tea Punt Tour
Punt and Afternoon Tea
Time for you and time for me,
And time yet for a hundred indecisions,
And for a hundred visions and revisions,
Before the taking of toast and tea
From The Love Song of J. Alfred Prufrock (T.S. Eliot)
There is little more traditionally English than punting followed by an exclusive afternoon tea. With this in mind, we have developed a perfect package with Graduate Cambridge to allow you to enjoy both of these 'must do' English activities.
After your inspiring private punt tour of the beautiful College Backs, you will retire to the comfort of Graduate Cambridge's restaurant and bar, Garden House. Here you will be treated to a mouth-watering selection of sandwiches, scones and sweet treats overlooking the River Cam.
Afternoon Tea Menu
The perfect post-punting afternoon tea from Garden House, a sustainable, informal and contemporary restaurant with a focus on seasonal East Anglian produce. The afternoon tea includes a rotating collection of sandwiches such as smoked salmon & caper butter and roast beef & horseradish, scones and sweet treats such as a summer pudding tart.

Sample menu, full menu subject to change seasonally.

View Menu

Teatime and punt from £339.50

Book over the phone

Guaranteed entry time
Details:
Afternoon Tea and Punting Experience
60 minute private chauffeured punt tour of Cambridge and an Afternoon Tea held at Graduate Cambridge.

Punting Highlights:

- See the Mathematical Bridge
- Pass by the world famous King's College Chapel
- Marvel at Clare College Gardens
- Admire the Wren Library
- Punt under the Bridge of Sighs

Afternoon Tea Highlights:

- Take part in a classic English tradition
- Taste a scrumptious afternoon tea
- Enjoy Graduate Cambridge's riverside views
Know before you buy ▾
Getting here ▾
Afternoon tea and punt tours can be booked 72 hours in advance from our Mill Lane Punting Station. For any special requests or last-minute bookings, please call our Bookings Team directly on 01223 359750.
The the Graduate Hotel afternoon tea can be booked between 12:30 to 16:00 - other times available by request and subject to venue availability.
The afternoon tea and punting elements can be taken in any order or even split over consecutive days.
Walking time between the activities is approximately 1 minute from our Mill Lane Punting Station and 15 minutes from our Quayside Punting Station; to be on the safe side we recommend leaving a buffer of 30 minutes between activities.
Any changes to a booking can be made up to 72 hours in advance. Paid bookings, cancelled up to 48 hours in advance are eligible for a refund minus an administration fee equal to 30% of the booking's value up to a cap of £50 or a credit note for the full amount of the booking. We are unable to offer refunds less than 48 hours in advance except in cases of dangerous conditions.
Bookings are subject to our Terms & Conditions.
Please call us on 01223 359750 if you have any questions about your purchase.
For our Afternoon Teas the punting starts and finished at our Mill Lane punt station and the afternoon tea is held in the Graduate Hotel next door:
Mill Lane Punting Station
Granta Place
Mill Lane
Cambridge
CB2 1RS
Parking and Public Transport
More information on Cambridge parking and public transport to our locations can be found
here.
Pricing and booking:
Punt & afternoon tea rates:
- Adult £48.50
- Concession £45.50
- Child (12yo and under) £25.00
- Minimum charge £339.50

Please contact our Bookings Team to reserve: on 01223 359750 or enquiries@scudamores.com.
Have a question?
How many people can each boat hold?

Our chauffeured tour boats hold up to 12 passengers. If you're looking to book please contact our Bookings Team on 01223 359750 or at enquires@scudamores.com.

What is the start and endpoint of the punt tour?

Your tour starts and finishes at our Mill Lane punt station.

Where is the Afternoon Tea held?

The afternoon tea experiences takes place at Garden House restaurant inside Graduate Cambridge, located next to our Mill Lane punt station.

What if the weather changes on the day?

All of our tours run as normal unless the river conditions are dangerous and we have to stop operating. As standard, we provide umbrellas and blankets on our boats.

Can I move or make changes to my booking?

Any changes to a booking can be made up to 72 hours in advance. If you have any queries regarding your booking please get in touch with our Bookings Team directly on 01223 359750.

Any other questions?

Email: enquiries@scudamores.com
Phone: 01223 359750
Dog Days Out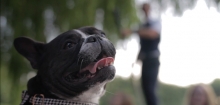 Punting with your dogs - enjoy some free time together on the river!
Read More