Gin Punting
Cambridge Punting and Gin
Traditional Cambridge punting meets the famous juniper berry and they bring you a choice of several prestigious punting and gin packages. Together with Cambridge Distillery's multi-award-winning expertise we offer the opportunity to experience the historic city and drink with your friends and any gin enthusiasts you may know!
The choices range from the classic College Backs private punting experience led by our knowledgeable guides and accompanied with your very own Cambridge Distillery hamper full of the beautiful world of gin or you can go for the full gin masterclass experience after your tour at the Cambridge Distillery's Gin Lab in the heart of Cambridge. Finally, you can opt for the finest full-day package that includes a gentle round trip through the famous Grantchester meadows followed by a masterclass in the sparkling gin showroom located in the village of Grantchester itself.
Please contact our Bookings Team to reserve: on 01223 359750 or enquries@scudamores.com.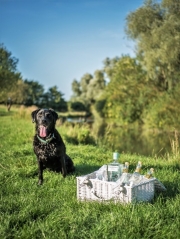 Punt and Gin
Choose this option for a private 45 minutes punt tour with an on-board gin hamper to enjoy aboard. The quintessential Cambridge experience for gin-lovers.

The guided punt tour goes past the spectacular Backs and Cambridge's colleges, accompanied with a refreshing Cambridge Dry gin & tonic from a bespoke Cambridge Distillery hamper – containing everything you need for the perfect afternoon on the river. The hamper is yours to keep!

Punt & gin rates: £39.00 adult, £38.00 concession.
Minimum charges: £215 for up to 4 people and £285 for 5 to 7 people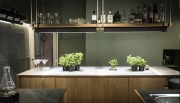 Punt and Gin Lab Masterclass
Join us for a 45 minutes private punt tour past the famous College Backs of Cambridge, then enjoy a short stroll through the heart of the city to the Cambridge Gin Laboratory for a one hour group tasting revealing how Cambridge Distillery's gins are made and why, including a short background on gin history and production as well as teaching you how to taste like a professional.

The package is available to book for up to 12 people, every day at 13:30. Masterclass starts at 15:00.
The Gin Lab is located on 10 Green St, Cambridge CB2 3JU.

Punt & gin rates: £51.00 adult, £49.50 concession.
Minimum charges: £235 for up to 3 people and £325 for 4 to 6 people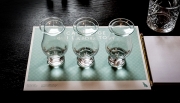 All-day Punt and Gin Showroom Masterclass
The ultimate in luxurious Cambridge experiences. You'll be punted from the heart of the city to the iconic village of Grantchester, going along one of the most beautiful rivers in the country and following in the footsteps of literary heroes and poets of the past.

Upon arriving in the Meadows, you'll stroll to the world-famous Cambridge Distillery for a private guided gin Masterclass and tasting of their award-winning spirits. After your class, your punt will be waiting to escort you back to Cambridge along the same route.

The punting lasts around 1.5-2 hours each way. You're more than welcomed to bring your own drinks and food on board.
The Gin Showroom is located on 20-22 High Street, Grantchester, Cambridge, CB3 9NF.

Punt & gin rates: £78.00 adult, £75.50 concession.
Minimum charges: £550 if you're less than 8 paying adults
Additional Information
Your Chauffeur will wear seasonal uniform. Our punts are equipped with cushions and blankets, with extra blankets and umbrellas on-hand in case the weather changes.

Punting and gin tours leave from our Mill Punting Station. These tours must be pre-booked at least 48 hours in advance through our Bookings Team on 01223 359750.

Punt and Gin package can be booked at any time between 11:30 and 20:00 (or earlier if the closing time is less than 20:00).
Punt and Gin Lab Masterclass can be booked for up to 12 people every day at 13:30. The masterclass follows the punting and starts at 15:00.
All-day Punt and Gin Lab Masterclass can be booked for up to 48 people every day between 10:00 and 15:00 Mon-Sat; Sundays between 10:00 and 13:00.

The gin hamper includes bottles of the distillery's award-winning Cambridge Dry gin, sturdy reusable and dishwasher safe plastic glasses, and finally one of the finest tonics so you can mix your G&T on your tour.
College Backs Map
Download our College Backs map before you go.
Read More
Concessions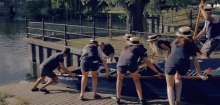 Take a look to see if you can use our concessions rates.
Find Out More