Boat Hire Cambridge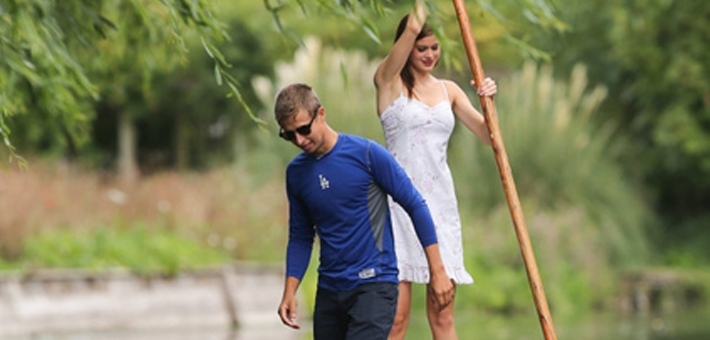 Reopening
From Friday 12th June we are reopening our Boatyard punt station, offering self-hire punt rentals on the upper river stretch towards Grantchester. To ensure the safety of our visitors and staff we'll be operating at a reduced capacity and will require customers to book in advance.
Find out how to book your punt and what to expect
---
Cambridge Boat Hire
We are proud to offer the most extensive range of boat rentals in Cambridge.
Visit our Mill Lane or Quayside Punting Stations to hire a traditional punt to head out along the College Backs. Alternatively, come to our Granta Place Boatyard, where where you can hire boats including punts, canoes and kayaks to explore the upper river (River Granta) and Grantchester.
The minimum age for hiring a boat is 16 years old. Life-jackets are available to punt hirers upon request. Personal buoyancy aids (life-vests for swimmers or life-jackets for non-swimmers) are included as part of canoe or kayak hire and must be worn.
Grantchester Punt Hire
Rent a traditional punt for a few hours or the whole day, fantastic for leisurely trips along the Upper River towards Grantchester Meadows.
Book now