Student Punt Scheme All Day Hire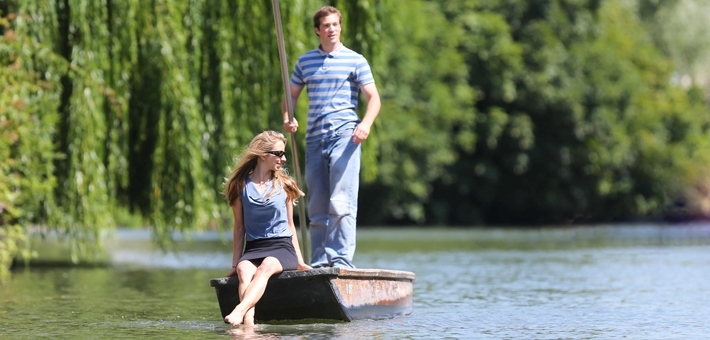 Student Punt Scheme All Day Hire
If you're lucky enough to attend a College that has joined our Student Punt Scheme, you can book your all day boat hire online here and save time on the day.
Your all day hire booking can now be made online for the quintessential Cambridge student afternoons out at Grantchester. As with everything in life, it's the journey and not the destination that matters most.
If your College isn't a member of our scheme then speak to your College JCR or MCR and request that they get in touch with our Bookings Team on 01223 359750.
Boat Hire Terms
Please note that our boat hire terms apply.
Read terms
SPS All Day Punt Hire
Your own punt for the day - enjoy!
SPS All Day Canoe Hire
Try something new with this ticket - a day of canoeing on the upper river.
SPS All Day Double Kayak Hire
A kayak made for two - perfect for adventures on the upper river.
SPS All Day Kayak Hire
Get fit, enjoy the local countryside or burn away those frustrations - our kayak hire gives you real freedom.
Additional Information
Bookings can be made above for all day hire of our traditional 6-person punts (five passengers and a punter), 4-person canoes, 2-person double kayaks or 1 person kayaks. Please note that anyone over the age of 12 months counts as a passenger. Maximise your Cambridge experience with a journey towards the idyllic Grantchester Meadows from our Boatyard on a punt, canoe or kayak.
SPS Online Offers
Visit this page for extra savings if your College has joined our punting scheme.
Buy Now