Punting is coming home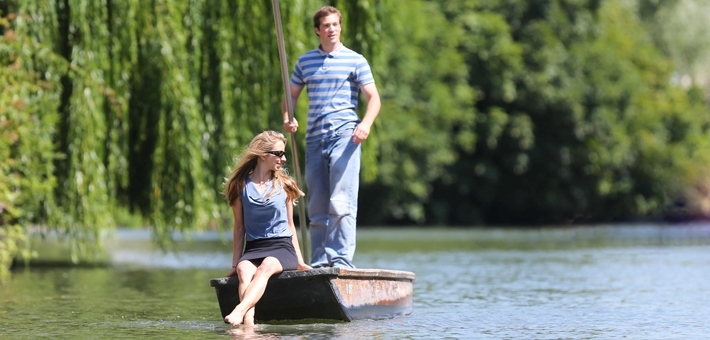 Cambridge institution relaunches its much loved self-hire rental service with an innovative approach to queue management
The Great Lockdown achieved what Two World Wars and the Great Depression couldn't. In mid-March Scudamore's was forced to shut its gates, lay up its punts and lay down its poles for the first time in over a century.
For three months the familiar thud of poles and gentle splash of paddles has been strangely absent from the River Cam - until this week. Now, following the Government's recent easing of restrictions Scudamore's is soft-launching its self-hire operation in time for the summer.
The company is reopening its operation in stages from this weekend. First to return will be self-hire punt rentals on the scenic Upper River, in the direction of Grantchester Meadows. The iconic College Backs will remain closed for now, with tours and self-hire expected to restart there next month.
Groups of up to 6 people from the same household are welcome at the Boatyard in Mill Lane, which has undergone a recent safety makeover. From designated pedestrian routes to sanitiser stations to socially distanced hire briefings, everything has been designed to make getting a punt as reassuring and easy as possible.
Whilst one Cambridge tradition has been revived, an associated one – joining a long queue to wait for a punt – has been consigned to history. Scudamore's has worked hard during the lockdown on devising a new crowd-busting system that enables punters to book ahead and reserve a time slot. For now, pre-bookings are mandatory and can be made either online or over the phone.
James Barton-Williams, Operations Manager at Scudamore's, said yesterday:
"Scudamore's has been providing boat hire services to Cambridge residents and visitors for over 100 years, but the past three months have felt like an eternity. We're just happy to be open again and to be able to bring back the simple pleasure of punting to the city. We're also excited about our new booking system which should make the process of hiring a punt much simpler and less frustrating for our customers at the busy times of year".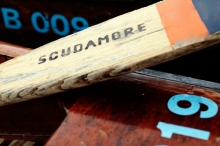 Date posted
Jun 14, 2020
Blog home