Winter in Cambridge 2019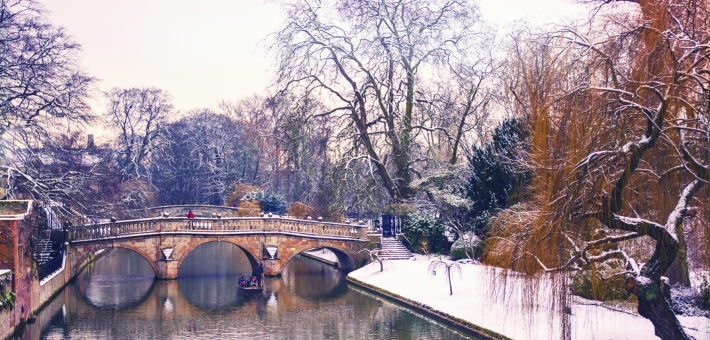 The Winter months can seem long and never ending, and although we do love to curl up inside with blankets and a hot cup of tea, sometimes we long to get back outside and enjoy new things again!
One needn't wait until Spring to step out and try something new. Take a look to see what is going on in Cambridge this Winter.
The North Pole at Parker's Piece
What better way to spend a winter afternoon than ice-skating and warming yourself up afterwards with mulled wines and festive treats at the rustic Alpine Bar?
Step into a winter wonderland of German-style log cabins selling bratwust sausages, favourite fairground rides, and the infamous clear roofed icerink.
Tickets can be bought online here: www.thenorthpolecambridge.co.uk
Now in it's 8th year, it is open daily from the16th of November to the 5th of January (excluding Christmas Day) from 11am until 9pm.
Botanic Winter Garden
The Botanical Gardens are a perfect example as to why the natural world should not be enjoyed only in the summer. Take a visit to see some beautiful winter landscapes that are especially beautiful at this time of year.
If you are feeling particularly festive, they have Christmas Wreath Workshops happening on the 2nd of December. They also have Winter Treasure Hunts if you are looking for something to do with little ones.(Advance booking for both events is required).
Head over to Botanic.cam.ac.uk for more information.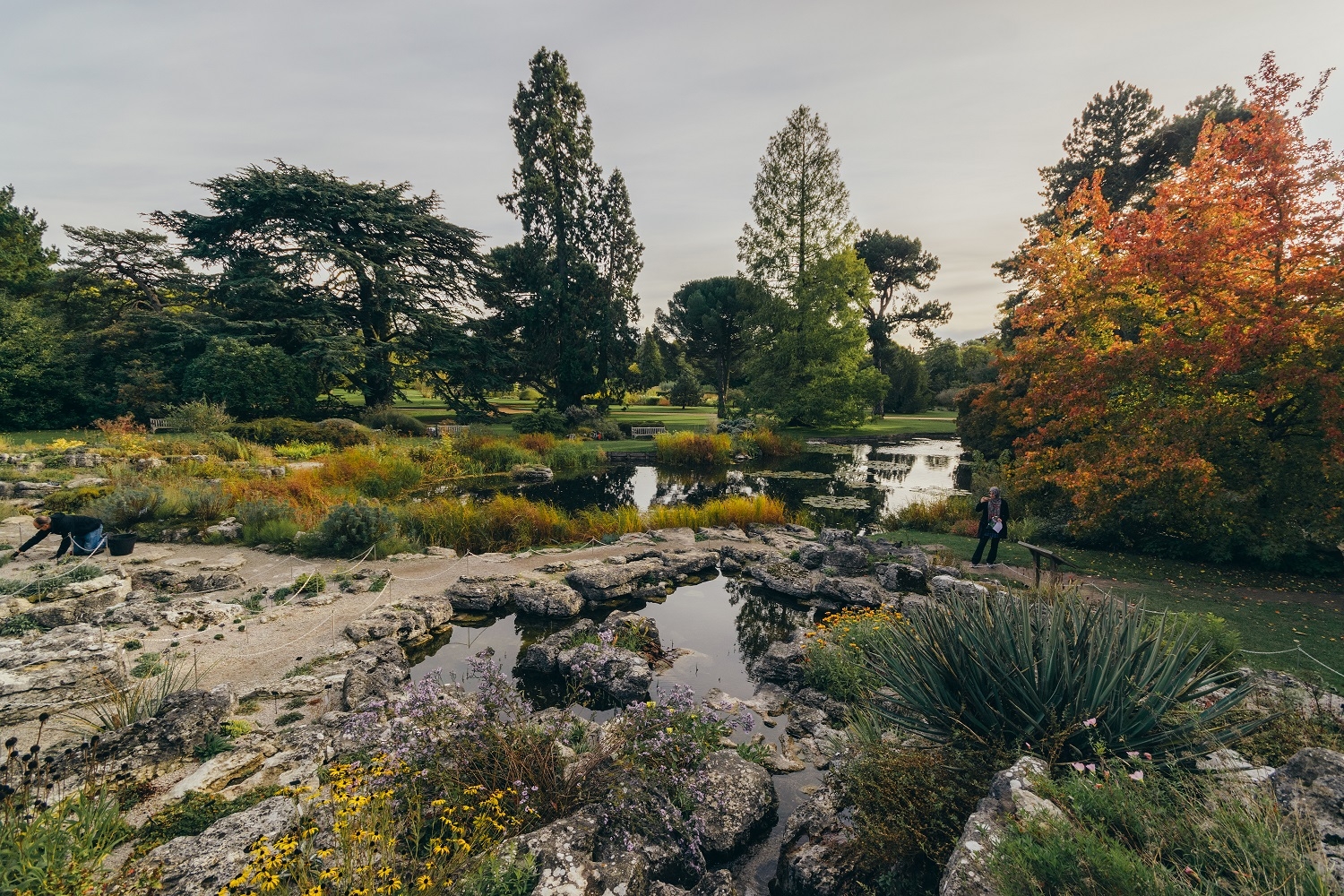 Cambridge Arts Theatre
What can be more festive at this time of year than a pantomine? This year they are showing the classic Cinderella from the 28th November to the 11th of January This is perfect for those colder winter days where you can still get out and do something a little different, but with the bonus of still being warm and cosy!
Buy tickets from £26.00-£46.00 online here: www.cambridgeartstheatre.com
Punting
Grab yourself a hot chocolate or mulled wine and join one of our shared tours that run all day. Sit back and relax as the River Tour Guide highlights the hidden marvels of the College Backs, which can only be seen via the river.
A bonus aspect of winter is a more tranquil journey as the river is a lot less busy without the summer tourists.
The winter additions of hot water bottles and blankets will ensure you are as snug as a bug in a rug whilst you enjoy the sights!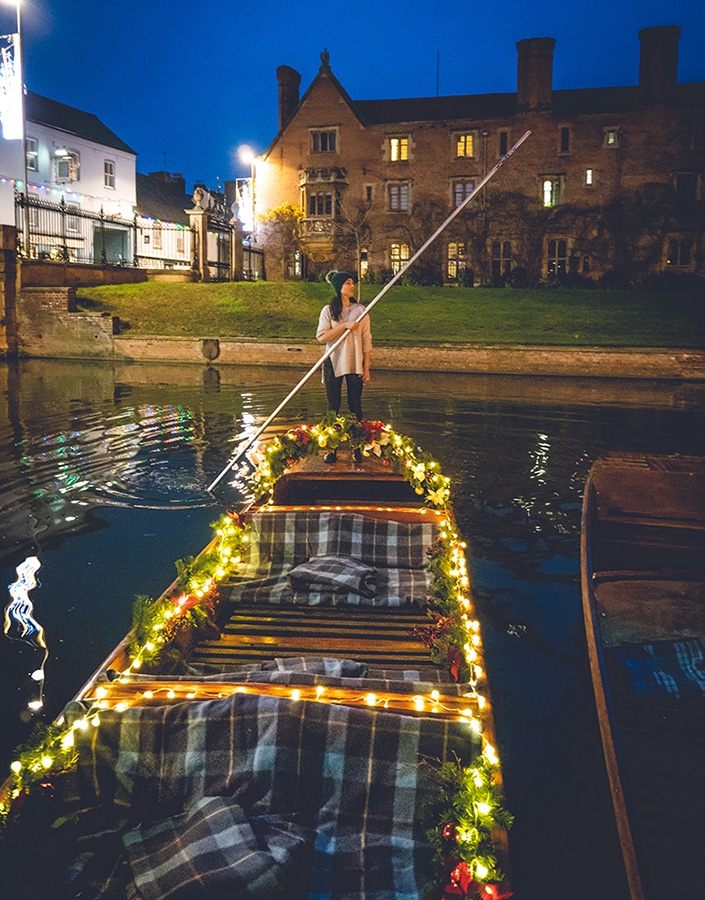 Mill Road Winter Fair
Mill Road is quickly becoming renown to being the location of one of the East of Englands best Christmas markets. The road is closed off to traffic each year, and opened to the public with hundreds of stalls offering all sorts of festive treats from food, gifts, mulled wine and artisan goods.
This years' fair takes place on Saturday the 7th of December from 10:30am to 4:30pm.