Loyalty Season Ticket Offer
Loyalty Season Ticket Renewal Offer - One Ticketholder (SOLD OUT)
Thank you to all that managed to secure our limited season tickets.
After a year full of restrictions and limitations we're excited to announce that we'll be able to offer you, our loyal members, another season on our punts along the upper river towards Grantchester.
We're still faced with many difficulties running our services. Thus, we're releasing a limited availability of our season tickets. To accommodate you around the restrictions we've reduced our price and extended the validity of the tickets to 31st October 2021.
Once bought, the ticket will be activated in 48 hours. When activated, you can reserve your boat on your web member page.
Happy Punting!
Ticket Holders' Bookings Portal
Already have a ticket? Login to our corporate booking portal to reserve your boat for the day.


Booking portal
Season Ticket Terms
Tickets are subject to our Season Ticket Terms.
Read terms
Additional Information
Season Ticket holders are entitled to one free self-hire boat, seven days a week, along the upper river towards Grantchester. Each session can last as long as all day. Boats must be returned before 21:00 or the closing time listed on station (whichever is earliest) on the day of the hire.

Tickets can be used to take out one of our traditional 6-person punts for adventures out towards the idyllic Grantchester Meadows from our Boatyard punt station.

Tickets are valid for use until the 31th October and are non-transferable. Users must take their Season Ticket away with them on return of the hire boat. Dual user Season Ticket holders will need to arrange when and how to swap the ticket between themselves.
Dog Days Out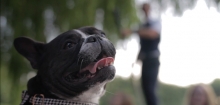 Punting with your dogs - enjoy some free time together on the river!
Read More
How to Punt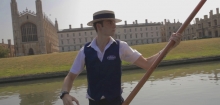 Looking to master the art of punting? This is the guide for you...
Learn here