TEST PAGE
Test

Fizz punts from £208

Flexible online bookings

Guaranteed entry time
Details:
Champagne Punting Experience
60 minute private chauffeured punt tour of Cambridge with 2 glasses of Champagne per person.

Highlights:

- See the Mathematical Bridge
- Pass by the world famous King's College Chapel
- Marvel at Clare College Gardens
- Admire the Wren Library
- Punt under the Bridge of Sighs
Know before you buy ▾
COVID-19 Safety ▾
Getting here ▾
What we're doing differently
Requiring visitors to book in advance to avoid crowding and limiting numbers on each punt.
Thoroughly sanitising all equipment (boat, cushions, pole and paddle) before and after each use.
Implementing designated pedestrian route layouts and signage on site, along with dedicated members of staff to monitor the flow of people.
Conducting briefings and hire handover procedures from 2 metres away.
What we ask of you
Only punt with members of your own household or one additional household - including each household's support bubble.
Bring your own hand sanitiser (and other PPE if you want to of course).
Be confidently mobile as we have had to adapt how we hold the boat to get you on and off and are unable to offer you a supporting hand or arm.
NOT to participate if you / anyone in your household have been infected or displayed any coronavirus symptoms, or have been in contact with anyone that has the virus, within the last 14 days.
During your visit
In order to maintain social distancing, please arrive on time. Sadly, if you're more than 15 minutes late, we won't be able to guarantee you entry. Your entry will be at the discretion of the Duty Manager, who will base their decision on visitor numbers and the ability to maintain social distancing.
Have your booking confirmation ready to show the Scudamore's staff member at the front entrance, preferably on your mobile device, to minimise contact.
To help keep everyone safe, please follow social distancing, and government guidance throughout your visit. Please look out for our staff and any signs around the site, taking care to follow their guidance.
Be aware that, as a safety precaution, we are currently unable to provide any customers with personal floatation devices.
You are encouraged to clean or sanitise your hands immediately before and after your trip. Hand sanitiser will be available on site for the use of any customers who don't have their own.
Before your visit, please check which punting station you are booked from; your confirmation letter will state this.
We have two locations in the city centre which you can book from:
Mill Lane Punting Station
Granta Place
Mill Lane
Cambridge
CB2 1RS
Quayside Punting Station
Magdalene Bridge
Cambridge
CB5 8AB
Parking and Public Transport
More information on Cambridge parking and public transport to our locations can be found
here.
2. Select pricing:
On weekdays enjoy the river at its quietest. At weekends don't miss your chance to go punting and book yourself a guaranteed entry.
Loading some wonderful products...
Have a question?
Do I need to pre-book?

Yes. We've introduced an advance booking system for our self-hire punts. This system enables customers to book a specified time slot to help us manage visitor numbers and maintain safe social distancing.

What if I just turn up?

If you haven't booked before you arrive you'll be asked to do so via our website or over the phone with our bookings team before we're able to let you onto our premises. For those that unable to pre-book we may have walk-up availability at the kiosk at our standard rates.

Can I change my booking time?

Yes. The time and date of your booking can be changed up to 12 hours in advance. Just follow the unique link in your e-booking confirmation where you can select a new date and time.

How many people can go in a punt?

Currently, all of our self-hire punts are limited to 6 people (5 passengers + 1 punter). We allocate punts based on availability and group size. We try to give our larger boats to groups of 6 people where possible.

What should I wear?

We suggest that you wear something you don't mind getting a little wet. Dress for the weather so bring along a mac if the forecast is for rain. You need to make sure you have the correct footwear, which is non-slip, stable, can't fall off easily and offers protection to your toes and heel. Please do not punt in bare feet or wear sandals, flip-flops, slip-on, leather-soled or high heel shoes.

Are dogs allowed?

Yes, we are decidedly dog friendly, so feel free to bring along your four-legged friends! In our experience, dogs love a day out on (and sometimes in) the river every bit as much as their owners.

Can I book a kayak or a canoe?

Our kayaks and canoes are not available along the College Backs. They'll be available to book towards Grantchester from our Boatyard punt station once COVID-19 restrictions allow us to do so.

Any other questions?

Email: enquiries@scudamores.com
Phone: 01223 359750
Concessions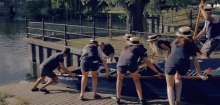 Take a look to see if you can use our concessions rates.
Find Out More