Christmas Punting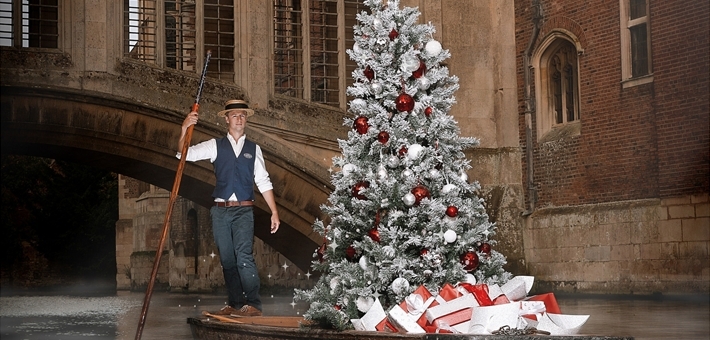 Christmas and New Year's Punting Adventures
Enjoy a quintessentially Cambridge festive punting experience, be it private tours or boat hire escapism, our activities will add a sparkle to your days! Treat your family this holiday period.
Private Punting Tour
Book a luxurious private tour of the College Backs and relax in style as you see the legendary College Backs, snuggly wrapped in blankets.
Book now
Boat Hire Adventures
Looking to escape the family or burn off your Christmas lunch? Plan your getaway here!
Book now
Punt and Walking Tours
Book your place on a Punt and Walking tour with Scudamore's and Visit Cambridge - Hot Chocolate included!
Book now