Arts Picturehouse Concessions
Arts Picturehouse Membership Discounted Punting
We have partnered with Cambridge Arts Picturehouse to their loyal membership card holders a uniquely Cambridge benefit. Use your card at either our Magdalene Bridge Station or Mill Pond Station to hire one of our traditional punts at our concessions rate - a fantastic 20% discount.
Punt your friends along the beautiful College Backs or enjoy a day exploring towards the idyllic village of Grantchester by punt, Canadian canoe or kayak. To claim your self-hire discount just show your membership card to our staff.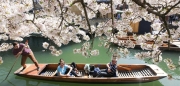 All Day Punt Hire
Save more by choosing our concessions rates when booking in advance online.
Book Online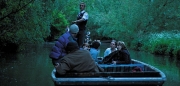 Bat Safari
Book your Bat Safari tickets online and choose our concessions rates to save on this unque experience.
Book Online
All Day Canoe Hire
Take out a canoe with your friends for an adventure on the upper river - choose concessions rates to save against on-the-day prices.
Book Online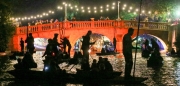 May Ball Fireworks Punting
If you've missed out on a ticket for this year's May Balls, worry not! You can still claim a spot on our shared tours at our concessions rate and see the amazing firework displays.
Book Online
Season Tickets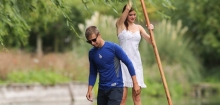 Punt every day till 30th September for the equivalent of less than £1 a day!
Read More