East Anglia's Children's Hospice Visit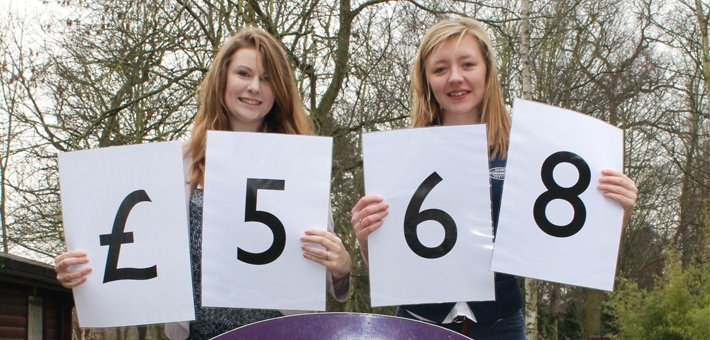 Punting and Carols
When sitting on the blindingly garish and expensive tinsel-covered freight train that is Christmas, or indeed any time when life gets too busy, I tend to forget the difference between what is urgent and what is important.
It is very easy to forget what have when we are focused on what we don't; forget just how healthy we are when we are healthy, and forget those who less fortunate than ourselves. You could argue that that all sounds rather prophetic and sickly, but it's incredibly true. I am particularly susceptible for doing all of these things every once in a while. If I don't catch myself thinking this way and snap myself out of it, more often than not, something else will.
This time, it was my visit to the East Anglia's Children's Hospice (EACH) in Milton last week. I was invited for a short tour of the Cambridgeshire hospice as a means of EACH saying thank you following Scudamore's 'Punting and Carols' fundraising events.
The Punting and Carols events did what it says on the tin; we held tranquil lantern lit tours of the College Backs complete with hot water bottles and mulled wine, before leading the customers to Little St Mary's Church where a choir sang a beautiful repertoire of Christmas carols. There were two events, one with Clare College Choir members and one with Hills Road Sixth Form College Chamber Choir.
We chose this charity because of the fantastic work they do caring for children and young people with life threatening conditions across Cambridgeshire, Essex, Norfolk and Suffolk. They also support the families who are caring for these children; offering services in both their homes and in the hospice.
Everyone I had been in contact with at EACH was fantastic, and Lucy was no exception as she led me around the hospice grounds. In the entrance hall Lucy explained how they are currently refurbishing an aquatics room; a very warm and calming environment for children to enjoy and benefit from the water.
We headed past the little paved garden to see the children's playground. It was here I snapped out of my previously oblivious and unappreciative attitude. These children are suffering from life threatening conditions, and the simple privilege of movement, independence and play is not something they always have the choice to enjoy or indeed may have the luxury of experiencing again. The playground was beautifully adapted for disabled access with different areas and activities for children to explore their senses; chalkboards, giant vertical xylophones and a large sunken roundabout. There were also several huge disabled access swings, a giant pirate ship, and a large Spiderman figurine high on the wall.
We're pleased to have raised £568 from our Punting and Carols events. Lucy explained EACH needs to raise £16,000 a day in order to keep all three hospices afloat and they mostly rely on donations. I am very glad we chose this charity, and I'm looking forward to future EACH fundraising events.
If you have the opportunity, I recommend donating to this local charity to support their valuable work.
Grace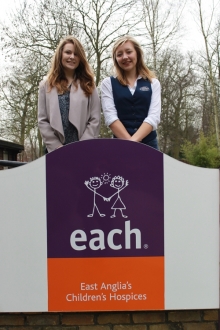 Date posted
Feb 10, 2014
Blog home