Traditional Punt Tours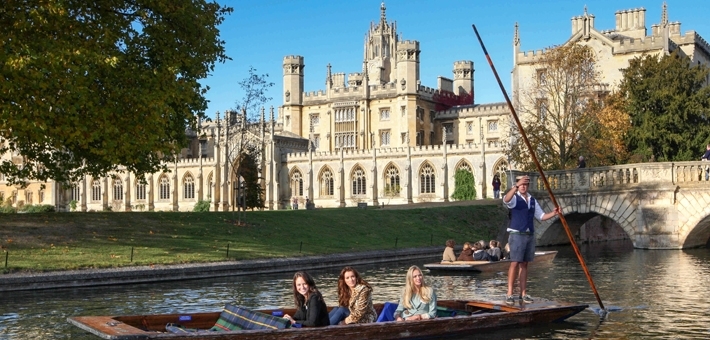 The tradition of punting is world famous, with our punt tours featuring at the top of everyone's list of things to do in Cambridge. Our traditional punt tours are enjoyed by both Cambridge residents and visitors alike, and offer a luxurious glimpse into the city's history. Choose from our classic punting options below.
Shared College Backs Punt Tours
Our award-winning punt tour of the College Backs is a great introduction to Cambridge. Plan ahead and save when you buy your ticket online.
Book here
Private College Backs Punt Tours
Our private punting tours let you and your party see the spectacular College Backs in your own exclusive punt, departing at your chosen time.
Book here
Champagne Punt Tour
Our private Champagne Punt Tour is perfect for those who appreciate the finer things in life. Sip Champagne as you enjoy the stunning sights.
Book here
Pimm's Punt Tour
Enjoy your private punting tour accompanied by the traditional British chilled beverage - Pimm's and lemonade with all the trimmings.
Book here
Grantchester Punt Tour
Our Grantchester Punt Tour provides the ultimate rural retreat, taking you out towards the idyllic village and its surrounding meadows.
Book here
Punting Lesson
Enjoy a tour of the College Backs and then learn how to punt like a professional with tuition from one of our expert chauffeurs.
Book here